You don't need a medical marijuana card to buy cannabis in California. However, there are benefits to getting an MMIC card if you are eligible for one because of a health condition. These include paying less tax on the cannabis you buy, and higher limits on the amount of cannabis you are allowed to buy and grow.
Where can I apply for an MMIC?
You cannot get a California medical marijuana card from your regular doctor or at a clinic or doctor's office. Instead, you have to get an MMIC through your county's medical marijuana program. If you apply for a medical cannabis card, you will need to visit your county's Public Health Department offices in person to attend an appointment and provide the necessary forms and applications.
How to Get a Medical Marijuana Card in California
To get a medical marijuana identification card in California, you can apply at your county public health office by scheduling an in-person appointment and providing some paperwork, including a form completed by your doctor.
However, you can also streamline the process by going through an authorized cannabis clinic that can provide access to doctors who are experienced with the medical marijuana certification process.
While some states allow you to apply for a medical cannabis card online, in California you will need to attend an in-person appointment at your county office regardless of the route you take.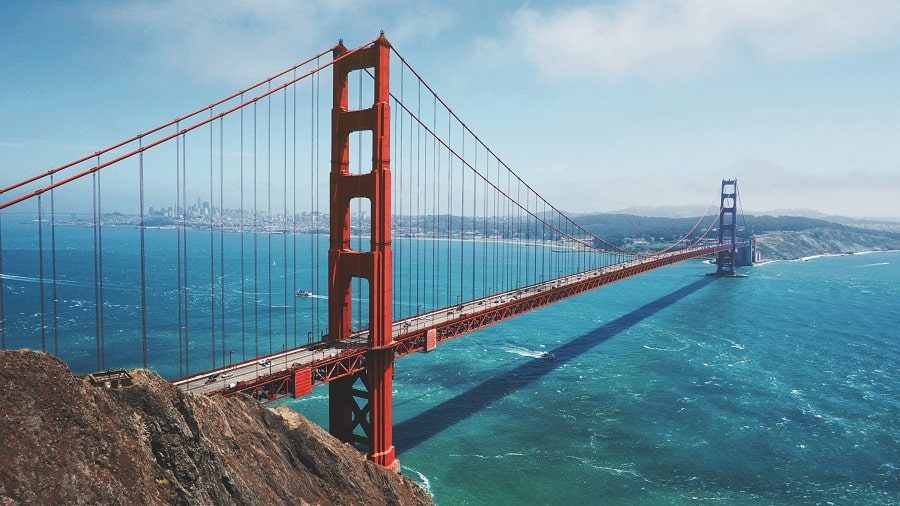 How to Apply for a Medical Marijuana ID Card in California
Applying for a medical marijuana card in California involves several steps:
Consult A Medical Professional
The first thing you need to apply for a medical marijuana ID card is to discuss your health condition with a doctor. You can do this in-person or via online cannabis telehealth platforms. These can quickly put you in contact with a doctor to talk about the medical condition you want to treat or manage with medical marijuana.
They will inquire into your medical history and ask you various questions about your health and your condition. You should also take the opportunity to ask any of the questions you might have about your condition, medical marijuana, or the application process.
Wait For Certification
If your doctor or telehealth clinic approves the use of medical marijuana for your condition, they will provide you with written documentation of their approval. This is usually in the shape of a completed CDPH 9044 form. This form confirms they have diagnosed you with having one of the medical conditions that can qualify you for medical marijuana use. It does not disclose which of the medical conditions you have, only that you are suffering from at least one of them, and that the doctor deems the use of medical cannabis as appropriate.
If you use a specialized cannabis clinic to consult a doctor about medical marijuana, you can get approval within minutes. However, taking other routes may involve more extensive discussion with your doctor and a longer wait to receive a physician's approval for medical marijuana.
Apply At Your County Office
Once you have written documentation of a doctor's approval for medical marijuana, you still need to apply to the medical marijuana program. You can only do that at the Department of Public Health office in your county. You have to do this in person.
Although cannabis clinics can greatly streamline this process or even do it for you in some states, this is not the case in California. You can only do this via an in-person appointment.
When you attend your medical marijuana application appointment, you will need to provide identification, various documentation and forms, and your doctor's contact information and license number. You will also have to pay an application fee which varies from county to county. You will not get this fee back if your application is rejected.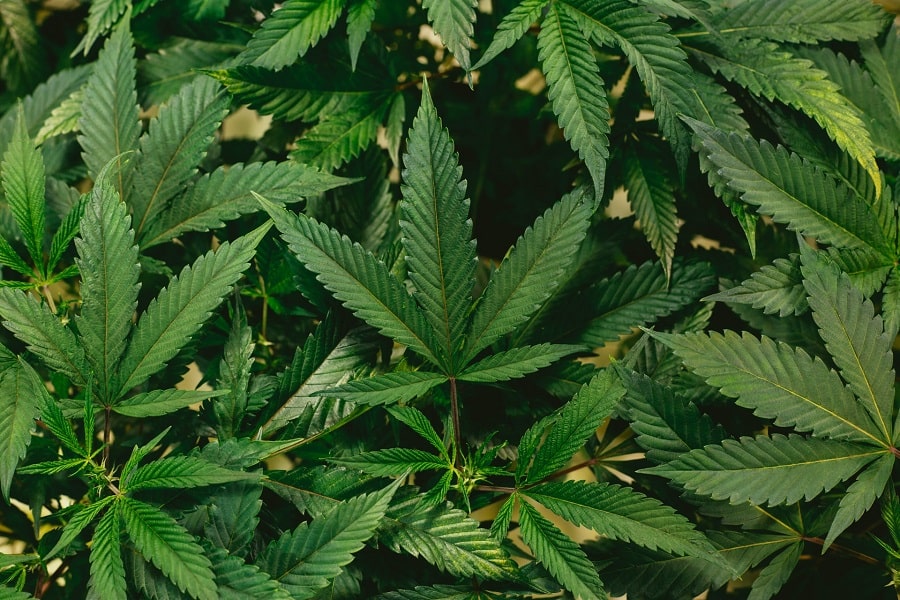 What documents are required?
When you go to the county office to attend your appointment, remember to bring all of the following documentation, or you will not be able to complete the application process:
A completed Medical Marijuana Program Application/Renewal form, CDPH 9042
Written approval for medical marijuana from a doctor, and/or a CDPH 9044 form completed by a doctor
A government-issued form of photo ID such as a driver's license, passport, or veteran card
Proof of residence in your county such as a rent or utility bill. This document must provide your full name and address
If you have a Benefit Identification Card or Medi-Cal Card, you should bring these as well
If you are a primary caregiver of a person seeking a medical marijuana card, you should bring your own photo ID and proof of residence to the appointment.
How long does it take to get a medical marijuana card in California?
It can take up to 30 days for your application to be verified, and another 35 days to receive your medical marijuana card once your application has been approved.
How much does medical Marijuana card cost in California?
Fees vary by county, but they are usually under $100. If you receive healthcare through Medi-Cal, your application fee can be reduced by 50%.
How to Register
You can register for a medical marijuana card at your county office by scheduling an appointment and attending with all of the required documents and forms. Once you have registered for a medical marijuana card, it is valid for one year, after which you will need to apply for a medical marijuana card renewal through the same process.
Qualifying Debilitating Medical Conditions
Under the California Medical Marijuana Program you can qualify as a medical marijuana patient if you have one or more of the following qualifying conditions:
Acquired Immune Deficiency Syndrome (AIDS)
Anorexia
Arthritis
Cachexia
Cancer
Chronic pain
Glaucoma
Migraine
Persistent muscle spasms, including, but not limited to, spasms associated with multiple sclerosis
Seizures, including, but not limited to, seizures associated with epilepsy
Severe nausea
In addition to the above conditions, you may also be eligible for a medical marijuana card if you have any other chronic or persistent medical symptom that substantially limits your ability to conduct one or more major life activities as defined in the Americans with Disabilities Act of 1990, or may cause serious harm to your safety or physical or mental health if left untreated.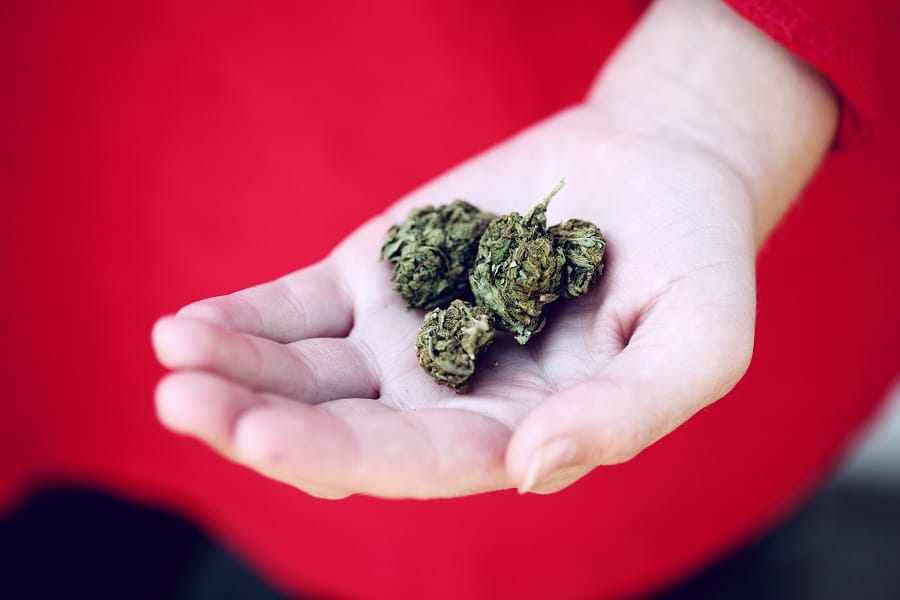 California Medical Cannabis Card FAQ
Can I go to a dispensary without a card in California?
Yes.
Under California marijuana law, you do not need a medical card to buy recreational cannabis from a marijuana dispensary in California. However, some products are only sold to medical marijuana cardholders, and some dispensaries only cater to medical marijuana patients.
How to renew a medical card in California?
The process for renewing a medical marijuana card in California is the same as the application process.
Who are Caregivers?
A caregiver is anyone who provides support to an adult with a chronic or disabling health condition. This can include physical, emotional, financial, and logistical aid. When someone is registered as your caregiver, they can assist you with seeking appropriate medical treatment, collecting prescribed drugs on your behalf, and other tasks.
How many caregivers can I have?
You can have as many caregivers as you need. However, only your primary caregiver can assist you with obtaining medical marijuana, and you can only have one primary caregiver. Your primary caregiver is the person you have legally designated as responsible for your health, housing, or safety.
How a caregiver can help me?
Your primary caregiver can help you get a medical marijuana card by attending your doctor's appointment and card application appointment with you to help you answer questions and provide the right documents. Once you are registered, your primary caregiver can buy, grow, and transport medical cannabis on your behalf.
Where Can I Legally Buy Medical Marijuana in California
You can buy medical marijuana from your nearest California dispensary that sells medical cannabis products, which you can find on online directories like Leafly and Weedmaps. You can also buy both medical and recreational cannabis from online dispensaries and cannabis clinics.
https://cannaclinic.com/wp-content/uploads/2022/06/how-to-get-a-medical-marijuana-card-in-california.png
600
1300
emma
https://cannaclinic.com/wp-content/uploads/2022/02/SouthBayCannaClinic-Logo-300x125.png
emma
2022-05-14 08:48:38
2022-06-02 09:22:58
How to Get a Medical Marijuana Card in California