As marijuana laws soften in many parts of the U.S., lots of towns and cities are seeing cannabis dispensaries open up. But what is a dispensary? How do we define a dispensary, and what kinds of products and services can you expect to find in a legal cannabis dispensary?  Read on for a full answer to "What is a dispensary?"
What is a Dispensary?
Let's begin with a look at a simple dispensary meaning. We can define a "dispensary" as any establishment that distributes products to people. Usually, the term refers to establishments like pharmacies, which distribute medication to customers and patients.
In terms of a weed or cannabis dispensary, like Carson cannabis dispensary, the term "dispensary" refers to any authorized legal retailer of cannabis, which may be for medical or recreational purposes, depending on the laws and rules of the state in question.
What is the Difference Between Medical and Recreational Dispensaries?
We've looked at the basic dispensary meaning, but it's important to look deeper and see how the different types of dispensaries differ. There are two main dispensary variants where customers can purchase cannabis products: recreational dispensaries and medical dispensaries.
As the names suggest, a medical dispensary is where you go to buy medical cannabis. You have to have a medical marijuana card in order to make a purchase, and the focus of these stores is purely on helping people obtain marijuana to aid with symptoms and medical conditions, in line with each state's medical marijuana programs.
A recreational dispensary, sometimes known as an "adult use" dispensary, is one that doesn't need a medical card or any kind of doctor approval or recommendation. Instead, it's a store where any legal adult can purchase cannabis for both medical and recreational use. These dispensaries tend to have a wider cannabis product range.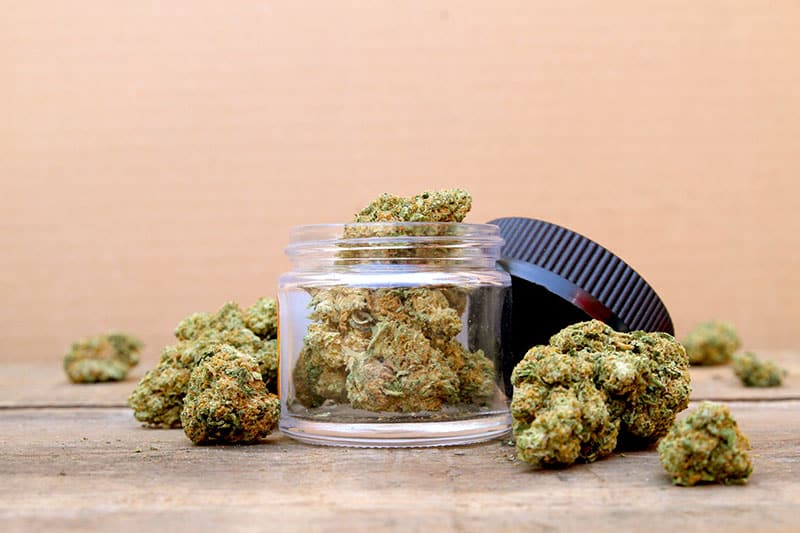 Can I Go To A Dispensary Without A Card?
Yes, but it would have to be a recreational dispensary. Medical dispensaries always demand to see marijuana cards from people who want to buy and use their products. Recreational stores won't ask to see a marijuana card.
Are Dispensaries Legal?
Yes, dispensaries are authorized by the state to sell marijuana products. So, if you see an official, authorized dispensary in your area, that means that it's a fully legal establishment with full rights to stock and sell various medical and recreational cannabis products and cannabis infused products.
Beginners Guide to Going to a Carson Dispensary: What to Know
If you want to buy any type of cannabis, a dispensary is the place to be. However, if you've never visited one before, it can be quite a scary or overwhelming process. Here are a few tips and tricks to keep in mind to help out:
Make sure to choose an established and licensed dispensary for buying any and all cannabis products.
Bring a range of payment methods, including cash and a credit card.
Make sure to bring your ID and marijuana card, if you're visiting a medical dispensary.
Check state laws if you're not a resident of the state before buying marijuana.
Consult with staff at the dispensary if you have questions or need some guidance regarding things like cannabis dosage, side effects, product selection, etc.
What Do You Need to Bring to a Dispensary?
Make sure you bring the following:
A form of ID, like a driving license or passport.
Your medical marijuana card when visiting medical dispensaries.
Some cash, as most dispensaries prefer to accept cash over cards.
A bag or container to store your products for convenience and discretion.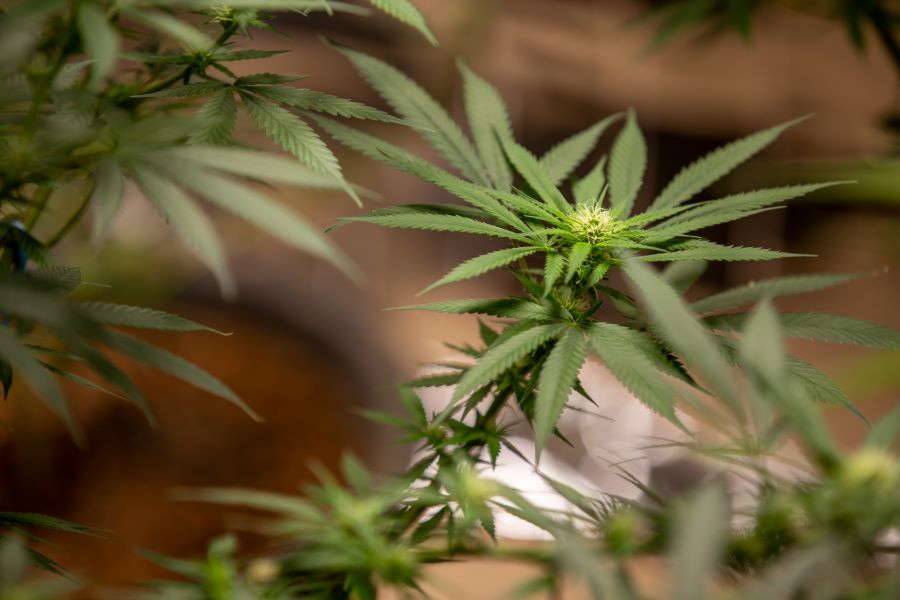 Payment and Legal Considerations
As explained above, most dispensaries will tend to prefer cash payments, so it's best to have some coins and bills on hand when visiting one. However, some dispensaries may accept other methods, like cards or digital payments.
Be sure to ask about whether or not the quoted prices in your local dispensary include tax or not. Cannabis taxes can vary wildly from place to place, and some are very high, so it's always best to ask the staff before buying.
Finally, make sure you're fully aware of all local laws and regulations related to cannabis in the area where you're buying it. Be aware of possession limits and so on, and make sure you're allowed to buy if you're an out-of-state visitor. Contact us if you're unsure and need help.
What Do Marijuana Dispensaries Sell?
Marijuana dispensaries can sell a wide selection of different cannabis products, including:
Dry flower: This can be in both bud form or in the form of shake (shake refers to small pieces of cannabis that fall off the full buds).
Vapes: This includes vape cartridges and single-use vapes, as well as vaping accessories, like batteries.
Topicals: Topical cannabis products can be applied directly to the skin for various benefits, including creams, oils, and transdermal patches.
Edibles: These are cannabis-infused food items, like baked goods, candies, or beverages.
Concentrates: Cannabis concentrates are highly potent forms of cannabis used primarily for dabbing, like live resin, sauce, rosin, or others.
Capsules and Tablets: Cannabis can also come in handy, convenient capsule or tablet form for easy medical usage.
Tinctures: Cannabis tinctures are like concentrates, being highly potent and usually liquid or oil-form cannabis.
Pre-rolls: Pre-rolls are joints that have already been rolled and prepared, ready to smoke.
Drinks: You may also find cannabis-infused drinks in a local dispensary.
As we can see, dispensaries are without a doubt the best places for buying all the cannabis products you need. They're fully legal and authorized in many states, with friendly staff to help out and a wide range of cannabis items to buy.
https://cannaclinic.com/wp-content/uploads/2023/11/jan-zwarthoed-24C4MlZRqeI-unsplash-min.jpg
600
900
cannaclinicam-seo
https://cannaclinic.com/wp-content/uploads/2022/02/SouthBayCannaClinic-Logo-300x125.png
cannaclinicam-seo
2023-11-18 03:33:10
2023-11-19 20:52:14
What is a Dispensary? Your Guide to Shopping at Carson Dispensary