Are you looking for the perfect movie to watch while high?
Whether you're looking for a good laugh or an existential journey, there's a stoner movie for everyone. So let's dive into the world of stoner movies and explore some of the best films to watch when you're euphoric.
What is a Stoner Movie?
A stoner movie is a film that is optimally enjoyed while under the influence of marijuana. These flicks typically exhibit a nonchalant, trippy ambiance and are often characterized by their eccentric humor, surrealistic visuals, and mind-bending narratives.
Furthermore, the best stoner movies can span across genres, encompassing comedies, dramas, and even horror flicks, so long as they possess that ineffable quality that makes them the ideal high-viewing experience.
So before you hit your favorite medical cannabis dispensary for your supplies, check out this list.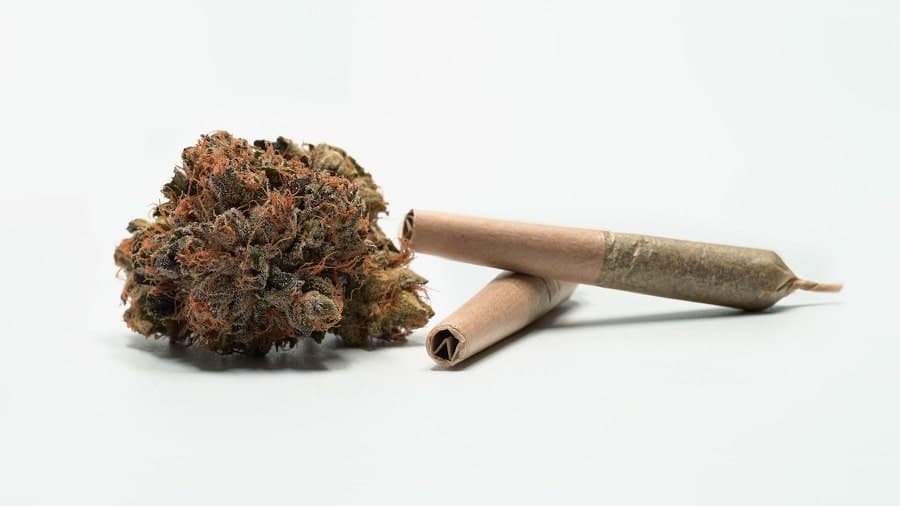 10 top Stoner Movies to Watch When You Are High
Stoner movies feature quirky characters, surreal plots, and humorous situations that will make you giggle and laugh.
To aid in your search for the ideal stoner movie, we have compiled a list of the top ten films that will pique your interest. Let us delve into the cinematic realm of the top stoner movies.
1. The Big Lebowski
At the apex of the stoner movie lies "The Big Lebowski," directed by the illustrious Coen brothers. This film tracks the exploits of "The Dude," a slacker embroiled in a bizarre kidnapping scheme. Boasting fantastic visuals and uproarious one-liners, "The Big Lebowski" is a must-see for any connoisseur of the best stoner movies.
2. Friday (1995)
Next on the roster is the classic stoner comedy "Friday." This film chronicles the adventures of two friends as they immerse themselves in a day of ridiculous shenanigans. With its unforgettable dialogue and characters, "Friday" is a flick that will leave you clamoring for more.
3. How High
For those seeking a belly-laugh-inducing comedy, look no further than "How High." This film ranks highly among the funny stoner movies and follows the journey of two college students who smoke a unique strain of marijuana that allows them to ace their exams. With its absurd plot and over-the-top humor, "How High" will leave you rolling on the floor in fits of laughter.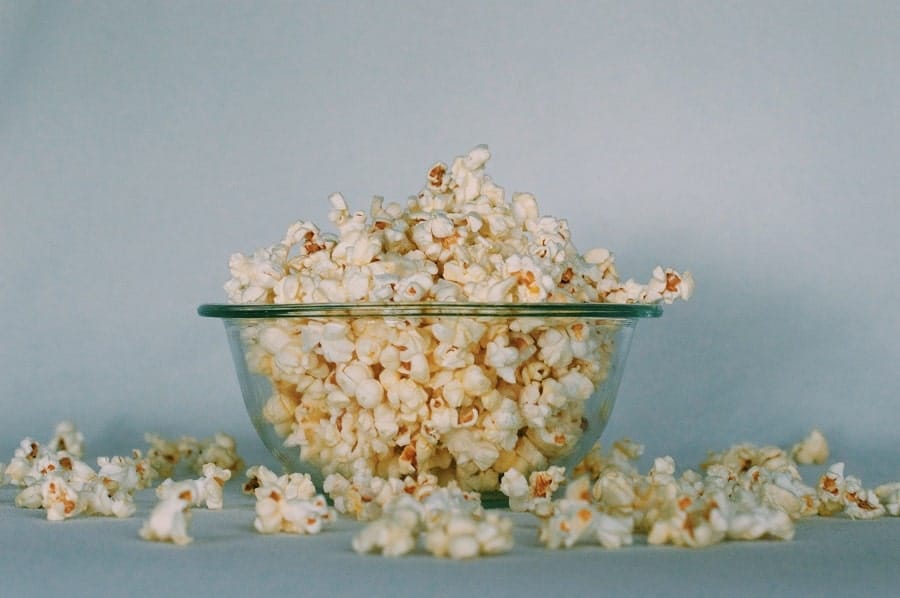 4. Harold & Kumar Go to White Castle
"Harold & Kumar Go to White Castle" is another iconic stoner movie that etched its place in cinematic history. This comical road trip movie traces the path of two friends as they embark on a quest to satiate their hunger pangs. Along the way, they encounter many eccentric characters and involve themselves in many outlandish situations. With its irreverent humor and noteworthy performances from John Cho and Kal Penn, "Harold & Kumar Go to White Castle" is a film that should not be missed.
5. Pineapple Express
Pineapple Express is an action-comedy that follows the adventures of two stoners who become entangled in a drug war. With its high-stakes plot and hysterical performances from Seth Rogen and James Franco, "Pineapple Express" is one of the recommended stoner movies to experience while in a state of heightened euphoria.
If you are curious about the most popular marijuana strains in California, be sure to check the list we made.
6. Dazed and Confused
Dazed and Confused chronicles the last day of school for a group of high school students in a memorable and evocative way. With its mesmerizing soundtrack, larger-than-life characters, and a laid-back ambiance, this film provides the perfect escape into a world of youthful bliss. Stoners, in particular, will find it a captivating experience that's hard to forget.
7. Half Baked
Count this among the funny stoner movies to watch. The film centers around friends who plan to sell marijuana to raise money for a friend's bail. The film's absurdist humor makes it a must-see for anyone searching for a good laugh. This movie has eccentricities that will tickle your funny bone from start to finish.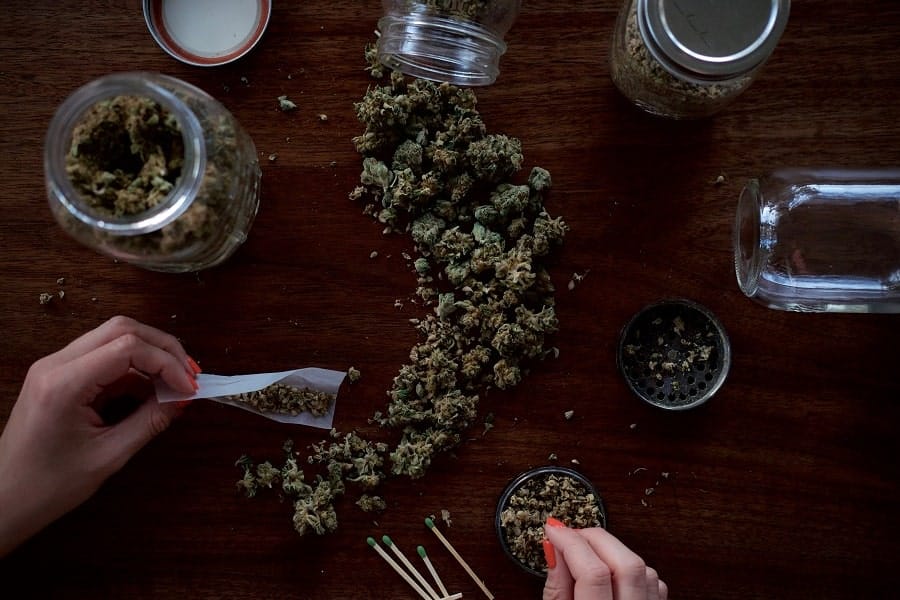 8. Bill & Ted's Excellent Adventure
Bill & Ted's Excellent Adventure is a sci-fi comedy that follows two high school slackers as they time-travel to complete a history report. With its whimsical humor and endearing characters, this movie takes you on an epic journey that's both captivating and mind-bending. Keanu Reeves delivers a standout performance that will leave you in awe, long before his days as Neo or John Wick.
9. Super Troopers
This raucous comedy centers around a group of state troopers who spend their days playing pranks and wasting time. With its irreverent humor and lovable characters, this film is among the best movies to watch stoned. The gags are side-splitting, and the plot is delightfully absurd, making for a cinematic experience that will leave your jaws aching from all the laughter.
10. Cheech & Chong's Next Movie
Cheech & Chong's Next Movie is among the top stoner movies ever released. It follows two pot-smoking buddies as they navigate life in Los Angeles. With its iconic performances by Cheech Marin and Tommy Chong, this movie is a must-see when you're on cloud nine. The misadventures that these two characters encounter will have you giggling uncontrollably and wondering what other mischief they'll get up to next.
Do you have any questions regarding cannabis products, contact us, and we'll answer your inquiries.
Conclusion
Stoner movies are a genre perfect for a high viewing experience. Whether you're into surreal comedies or mind-bending dramas, find time to watch stoner best movies to watch stoned. So, the next time you're enjoying cannabis, consider one of the films on this list.
https://cannaclinic.com/wp-content/uploads/2023/04/jakob-owens-CiUR8zISX60-unsplash-min-1.jpg
608
900
cannaclinicam-seo
https://cannaclinic.com/wp-content/uploads/2022/02/SouthBayCannaClinic-Logo-300x125.png
cannaclinicam-seo
2023-05-09 02:19:22
2023-05-10 01:18:04
Stoner Movies: What Movies to Watch When You Are High