From sweet to sour, the most popular cannabis strains in California have flavors to satisfy even the most finicky taste buds. Well-known for its love of cannabis, the sun & surf state has bragging rights of creating some of the top hybrids. If you want to get these products, you need to go to a California dispensary.
The following are some of the most popular marijuana strains. They are loved for their unique tastes, aromas, and most importantly, the quality of their high. If you haven't already, these are the top must-try California cannabis strains!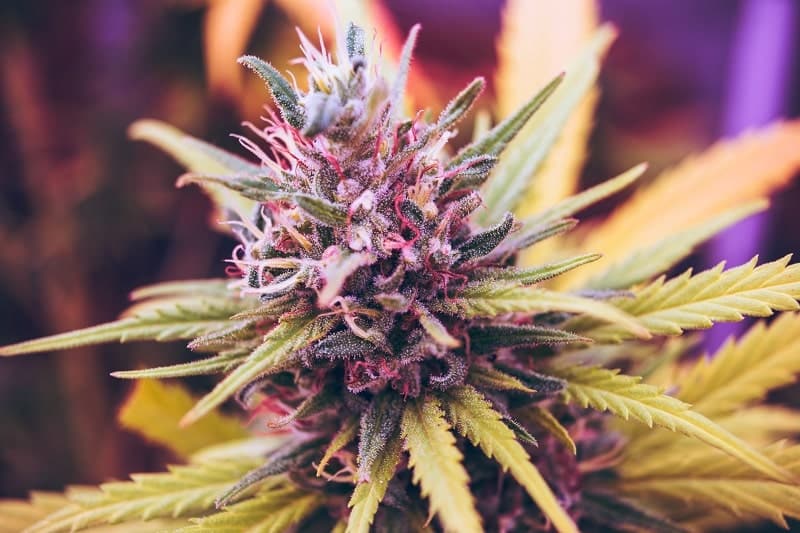 Blue Dream
Blue Dream is a California fan-favorite. This top marijuana strain is a Sativa hybrid cross between Blueberry and Haze. It's generally believed that this berry-flavored cannabis was created in Santa Cruz, California, for medicinal use.
This hybrid offers the user a beautiful ride from an initial boost of energy and focus, to an almost euphoric creative state. From there, you can slide comfortably into a calm warmth that wraps around your mind, body, and soul.
A natural remedy for headaches, pain, nausea, anxiety, and stress. The THC content in this strain ranges between 18 and 25 percent.
Gelato
If you like cookies, you'll love Gelato, also known as Larry Bird, Gelati, and Gelati. This strain is slightly Indica dominant. A hybrid cross between Sunset Sherbet and Thin Mint Girl Scout Cookie, a taste of this will be sure to satisfy your sweet tooth.
Be prepared when you consume this dessert-like bud, you'll get a quick hit of mellowing, all-over your body relaxation. The high is cerebral, giving the user a focused calm. Enjoy this strain when working on creative projects. Its relaxing effects can also ease muscle spasms, cramping, chronic pain, headaches, and migraines.
For your mental health, calming qualities can alleviate anxiety, stress, and minor depression. Gelato's THC level ranges from 18 to 26 percent.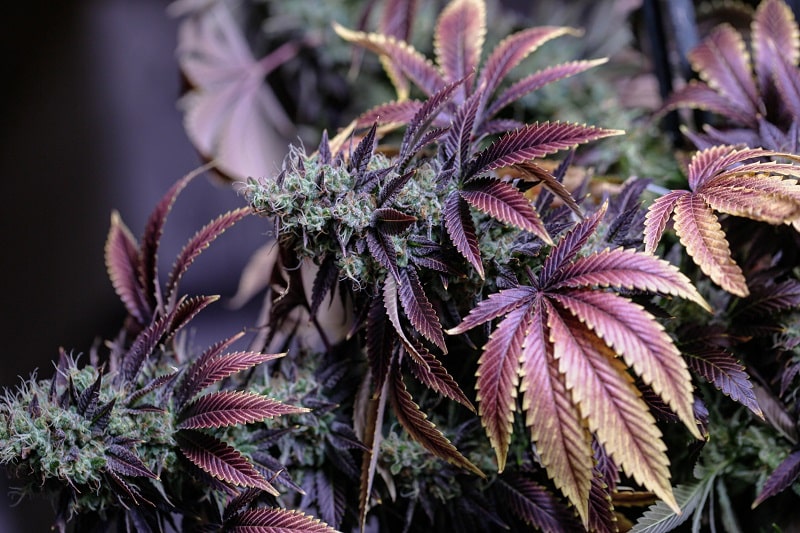 Purple Punch
Another Indica dominant hybrid, Purple Punch, is one of the best California strains. Indulge yourself in its blueberry sweetness. Its parent breeds are Larry OG and Granddaddy Purple. When you consume Purple Punch the high will hit quickly and then blissfully last for hours, with a euphoric, focused high.
Then be ready to settle in for a mild sedative effect that can help relieve any physical pain, anxiety, stress, or insomnia. The THC levels of Purple Punch range from 18 to 22 percent.
Jack Herer
Jack Herer is a highly popular Sativa dominant California hybrid. This top marijuana strain was named after the cannabis activist nicknamed the "Emperor of Hemp," and author of "The Emperor Wears No Clothes." It has a citrusy flavor and scent with a spicy overlay.
With a vague history, many believe the strain is a hybrid mix of Shiva Skunk, Northern Lights, and Haze. Initially, this high-quality strain gives you a quick boost of energy. Then your high transforms into a creative euphoria. Great for artists of all types!
Try Jack Herer to relieve anxiety, depression, PTSD, ADHD, chronic pain, and nausea. This strain's THC level ranges from 18 to 24 percent.
Sour Diesel
Sour Diesel, also known as Sour D, is another Sativa dominant strain. The name comes from its strong diesel-like aroma. Although pungent, in the background, you can taste and smell bright, citrusy tones. Like a diesel, this strain gives you an energizing heady, high with full-body relaxation.
Replace your caffeine jitters with calm energy and feel revitalized and uplifted. One of the most popular marijuana strains, this hybrid has a THC level between 18 and 26 percent.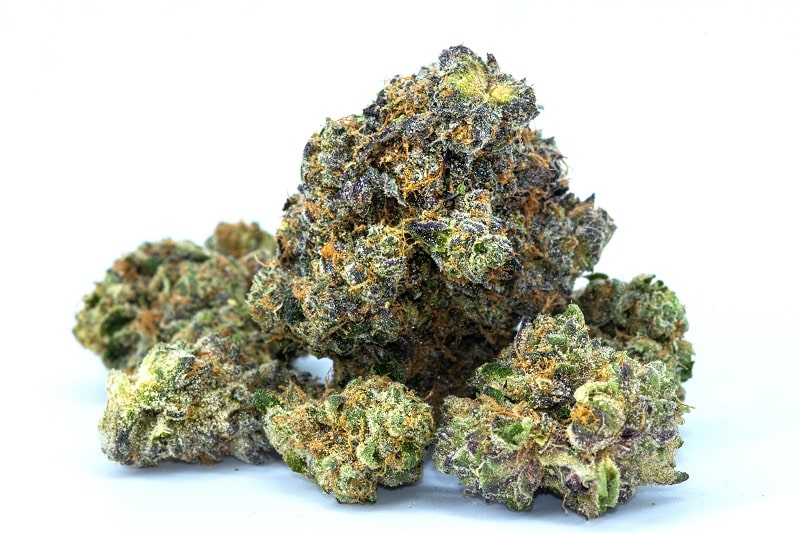 Gorilla Glue
Gorilla Glue, also known as Gorilla Glue #4, is a west coast legend with a reputation as one of the top California cannabis strains. This Indica dominant strain will give you a full euphoric high, throughout your mind and body.
When consuming this earthy strain, be prepared to stay locked to the couch. With a super high THC of 25 to 30 percent, tread lightly. An excellent choice for the experienced user. Use in moderation to help relieve muscle spasms, chronic pain, and insomnia, and to improve your appetite.
Khalifa Kush
The original Khalifa Kush, also known as Wiz Khalifa OG strain, was specifically created for the rap artist Wiz Khalifa. This strain's mix of bright lemony and woodsy pine scents creates an uplifting and stimulating feeling. A must-have for creatives, like the rapper himself.
Unfortunately, due to its origin, this hybrid can be difficult to find. If you can get ahold of some of this top marijuana strain, you'll be treated to a hard-hitting cerebral high. Khalifa Kush's THC level is on the higher end at 26 to 29 percent.
Find the best California strains at a licensed California dispensary. The dispensaries can help you choose the right strains for your needs. They are also a great place to get all the facts about cannabis and its many uses.
https://cannaclinic.com/wp-content/uploads/2020/01/photo-1513462533974-d5eea7f8cac5-e1580567603401.jpg
334
500
Supportadmin
https://cannaclinic.com/wp-content/uploads/2022/02/SouthBayCannaClinic-Logo-300x125.png
Supportadmin
2020-01-17 06:29:26
2022-02-14 03:36:59
The Most Popular Marijuana Strains in California