It's no secret that cannabis is one of the most diverse plants in the world. It has a wide range of use cases across multiple industries, which truly makes it an extremely unique and versatile part of our flora.
With the recent changes in some State laws, cannabis products and the use of its by-product has taken off. We now have a whole industry dedicated to health and wellness products using CBD oil, as well as a wide range of medicinal benefits that can be enjoyed with CBD and THC too.
CBD oil has anti-inflammatory properties, which make it great for treating medical issues and giving pain relief to sufferers. It's for this reason that CBD massages have been on the rise as of late. Due to its great therapeutic properties, CBD helps in relieving muscle soreness, tension, severe pain, and stress. Who wouldn't want that, right?
In this article, we will take a closer look at CBD massages and what sort of benefits one could expect to enjoy from a little alternative self-indulgence therapy.
Potential Therapeutic Properties Offered by CBD
Anti-inflammatory
Anti-psychotic
Anti-epileptic
Bone stimulant
Analgesic
Vasoconstriction
Anti-diabetic
How does CBD Work?
A little-known fact is that the human body naturally produces some cannabinoids on its own. These naturally occurring compounds have two receptors in our bodies; these are referred to as CB1 and CB2 receptors.
CB1 receptors are present in the brain, spinal cord, organs, tissue, and in many of the glands all over our body. CB2 receptors are common in the immune system and affect inflammation. When we ingest CBD as a supplement, whether that's topically or orally, the CBD binds to these receptors to give us different effects, mainly anti-inflammatory responses.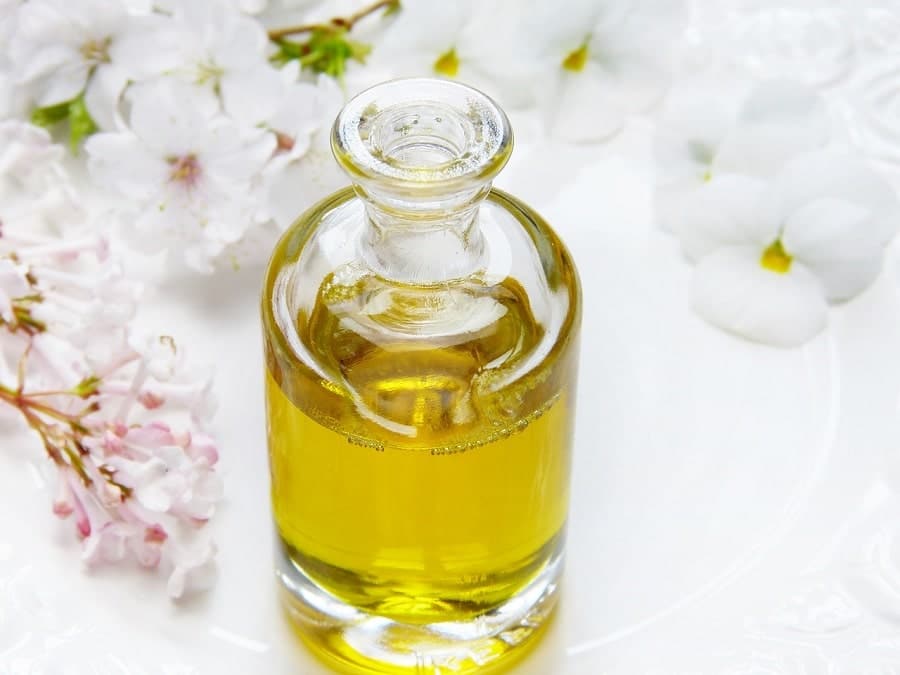 Effects of CBD Massage
A CBD massage has a relaxing effect on the body. It helps in accelerating muscle recovery and helps to alleviate pain and stress.
Here are a few surprising benefits of receiving a CBD massage.
Reduces Inflammation
Inflammation is linked with acute pain. A CBD oil massage reduces inflammation due to its ability to interact with CB1 and CB2 receptors.
Reduces Severe Pain
Many people suffer from severe pain for a number of reasons. By having a CBD massage routine, you can get rid of chronic pain, or at least reduce the intensity.
CBD also increases blood flow throughout the affected areas, loosening the muscles naturally, and further reducing inflammation.
Improves Skin
Many skin conditions are caused by inflammation, which can cause redness and itching. CBD skincare is considered a revolution in treating acne, eczema, and other skin problems.
CBD, when applied to the skin during massage, promotes healthy glowing skin and can reduce the negative effects of the aforementioned skin conditions. CBD contains linoleic acid, which helps in regulating oil production on the skin.
Reduces Anxiety and Stress
Getting a massage is already known to be a great way to reduce stress. But, adding CBD into your massage routine can help you relax even more. CBD has anti-anxiety properties, which can really help you to unwind.
How to Prepare For a CBD Massage?
Receiving a CBD massage is an incredibly relaxing experience. If you're a fan of regular massages, then you would be hard-pressed to find a reason to not give a CBD massage a try.
Fortunately, there is no special preparation required for a CBD massage, simply turn up and enjoy! Easy.
Best CBD Topicals for Massage
Topicals are one of the best ways to use CBD. Topicals are lotions, creams, and oils that have been infused with CBD. We have compiled a list of the best CBD topicals in the market.
Spruce Topical CBD Cream
Spruce Topical CBD Cream uses natural, gluten-free ingredients. This topical cream contains 300mg CBD oil and less than 0.3% THC. The Spruce Topical CBD Cream is developed with a silky-smooth texture.
CBDFx Topicals
Tested for quality, CBDFx Topicals contains 50mg of 100% organically grown CBD. This topical is a great alternative to pain-relieving drugs. This CBD topical product contains menthol and white willow bark.
Medterra CBD Topical Cooling Cream
Medterra CBD Topical Cooling Cream contains CBD, Arnica, and Menthol, which makes it perfect for sore muscles. With 0% THC, this topical cream provides long-term relief.
CBDistillery Topicals
CBDistillery Topical is designed to deliver CBD oil through your skin to your body. This topical product is perfect for supporting your skin. Made with high-quality hemp-derived CBD, this product is the answer for those looking for something to ease pain in the body.
cbdMD CBD Freeze Topical
cbdMD CBD Freeze Topical combines the pain-relief properties of menthol with the power of CBD. This THC-free product has 375mg of CBD per oz. This topical product is perfect for chronic pain relief and athletic recovery.
Full-spectrum topicals containing the entire plant are superior to that of a single isolate containing only CBD. It is advisable to use full-spectrum topics for the best results.
Bottom Line
If you have ever tried a regular massage, then you will know just how therapeutic and relaxing an experience it can be, but adding CBD oil to the massage routine can enhance the benefits even further.
If you suffer from a skin condition, chronic pain, or even regular muscle soreness, then a CBD massage might go a long way toward alleviating these symptoms and giving some well-needed relief.
Want to buy high-quality cannabis products in Torrance? Choose the best Torrance dispensary, which offers a wide range of cannabis products, from topical lotions to CBD supplements and more.
https://cannaclinic.com/wp-content/uploads/2020/03/massage-therapy-g824056ede_1280-min.jpg
599
900
Supportadmin
https://cannaclinic.com/wp-content/uploads/2022/02/SouthBayCannaClinic-Logo-300x125.png
Supportadmin
2020-03-12 12:51:19
2023-01-11 06:59:57
What is a CBD Massage?